This is a special March. The epidemic affects everyone's heart, but no matter how difficult it is, it will not stop our determination to overcome difficulties and usher in the epidemic.
Affected by the epidemic, we will spend the first "employee birthday party" in 2020 with everyone in a special way. A bouquet of flowers, a box of cakes, a greeting card, and a red envelope. There are not many things, but the "gift-giving little angel" of the comprehensive office and the leaders of various departments are very busy early in the morning-everyone rushed to get this They were sent to the birthday stars one by one carefully. At this time, some of the birthday stars were working hard at the production site with a welding torch in hand, some were bowing their heads in the warehouse to make reports, and some were in the isolation room looking out the window in a daze-when the gift fell from the sky, that surprise, that The accident and the touch shone in everyone's eyes!
During the special period, there is no well-prepared birthday party, no candles and happy birthday song, but with the company of Zhongrui's "family", so that everyone has home and warmth!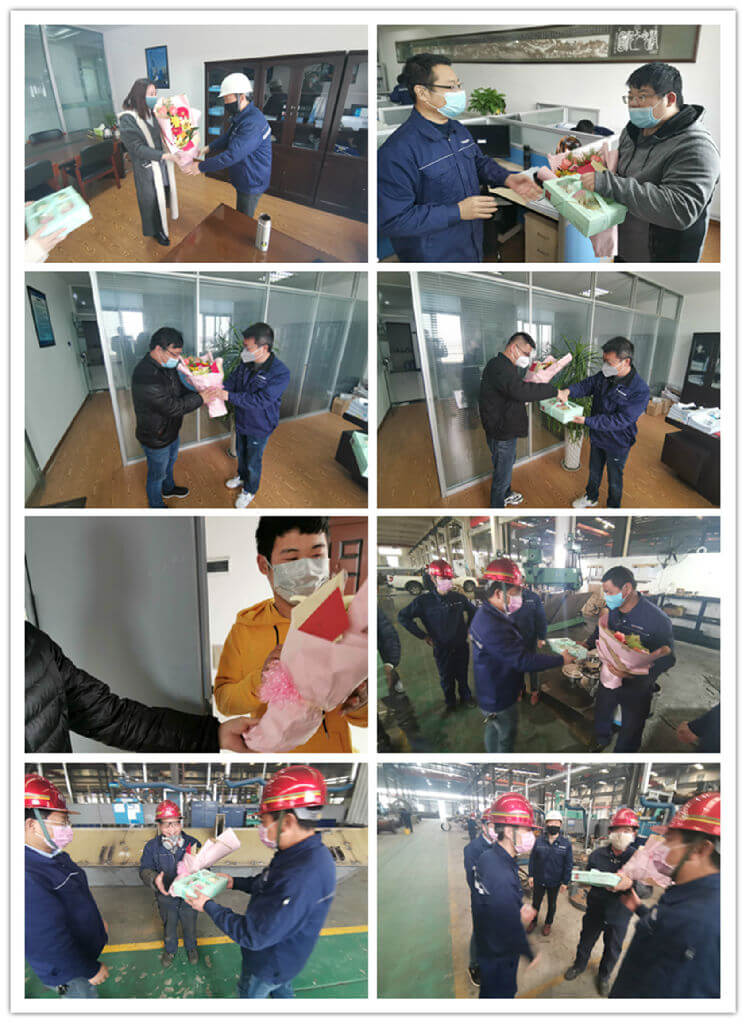 The same surprise and warmth were also staged again on the eve of Women's Day. On the morning of March 7th, the 'gift-giving little angel' of the integrated office set off again, with warm holiday gifts and the care of the company's senior executives, and came to our "half the sky" job to feel the warmth and happiness of the holiday with everyone.
The epidemic is ruthless, but Zhongrui has love. Although the epidemic has opened up the face-to-face distance between everyone, it cannot stop our caring for each other. Spring is warming, flowers are blooming, with faith in the future, there is poetry and distance, as long as we are not afraid of difficulties and face together, spring blossoms are in sight!